LET'S GET IT, FAM!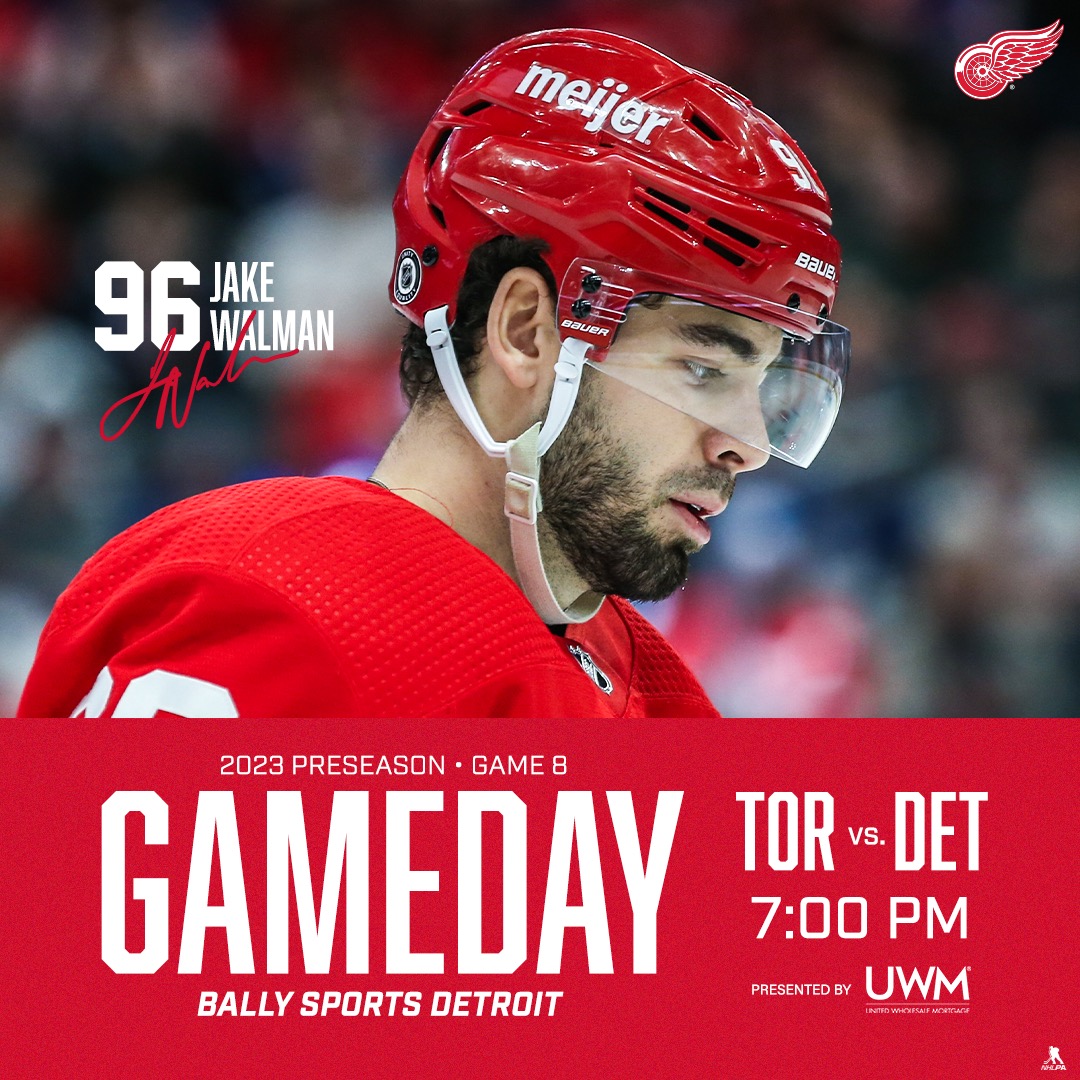 @detroitredwings on Twitter
Final matchup of the preseason! #LGRW 🏒: 7:00 P.M.
📺: @BallySportsDET 🤝: @UWMLife
Time: 7:00pm
How To Watch: BSD (local), or listen thru the app or on 97.1
Tonight, we host the Leafs in preseason game 8 of 8. Per Newsy, it's the dress rehearsal for Opening Night in New Jersey. Whether that means we see the actual expected full roster or some guys get one last look is yet to be confirmed, but it's going to be quite the tilt either way.
Honestly, I'm hoping for one more chance for some of the fringe guys to impress us all after yesterday's roster trimming. Whether they're on the cusp of making the team or on the cusp of missing the team, I want big games. Danielson, Kasper, Berggren, Söderblom, Edvinsson, Lyon & Reimer, Veleno… If it were me, I'd be placing these guys on the ice with some guys for sure making the roster like Larkin and Seider and the rest of our top talent and telling them to go absolutely wild. I want obvious reasons for Yzerman to make hard decisions (and maybe a trade or two).
I'm not sure the Leafs will really cooperate and give these guys a proper test though. After our B-squad pushed what looked to be their top roster into OT on Thursday night, there's a better-than-zero chance that we see some of their lower-lineup guys tonight in THEIR last bids to make the big club. Obviously, we'll update this space once we know more.
The regular season kicks off in under a week. I'm excited. Are you excited? I'M EXCITED!
LGRW
---
UPDATE 10:40am: It's a full dress rehearsal and my hopes are dashed on several fronts: